ETIAS Visa Waiver for Europe
ETIAS Visa Waiver - Electronic Travel System for Europe
The latest updates, travel requirements, and facts about the ETIAS visa waiver. Everything you need to know about European Travel Information and Authorization System.

Get notified when ETIAS is mandatory


Start ETIAS Application online


Receive ETIAS confirmation

What is ETIAS Visa Waiver?
ETIAS is a new visa waiver otherwise known as the European Travel Information and Authorization System. The purpose behind ETIAS's creation by European Union was to strengthen and protect its borders, as well as the EU residents and visitors. ETIAS visa waiver program for Europe aims to identify potential threats and risks that could be associated with visitors traveling to any Schengen Area country. After the beginning of 2024, every visa-exempt visitor to Europe must go through the ETIAS authorization processes to enter a Schengen country. The eligibility criteria for the visa waiver program includes every citizen of any country that does not require a travel visa to enter Europe. ... ETIAS for Europe grants travelers permission to visit 26 Schengen Zone members. This region includes countries that recognize eliminating all internal borders with other members. Currently, 59 countries will need to apply for ETIAS visa waivers when visiting the Schengen Zone. As per the latest information, ETIAS can be available to even more countries shortly(those awaiting to join European visa liberalisation program). ETIAS visa waivers are applicable to short-term stays up to 90 days. Tourists and business travelers will need to have an approved ETIAS before traveling to any Schengen member country.
Read More
Countries that will need ETIAS for traveling in Europe
There are currently 59 countries on the list of the ETIAS program.
At the moment, citizens of the mentioned countries can travel visa-free to Europe. Starting from early 2024, ETIAS travel authorization will pre-screen these travelers. This way, the system will avoid risks associated with terrorism, pandemics, and other criminal activities.
The ETIAS digital travel authorization program became possible thanks to physical machine readable visas (MRV) that can interact with various security databases and cross-check the information provided by applicants. Some data may come from the interactive Advance Passenger Information (iAPI) but this information is not confirmed officially at the moment.
There are several purposes for which ETIAS visa waivers will apply. They will be available for short-term and business/ leisure stays. After acquiring it, ETIAS is valid for 3 years or until your passport expires. However, everyone planning to stay in Europe to study or work for longer than 90 days will need to apply for Schengen visa or a different travel permit.
There are 6 main elemental steps for ETIAS system:
Application
Fees
Materials Submission (documents, personal info)
Biometrics (if used)
Notification/Authorization
Verification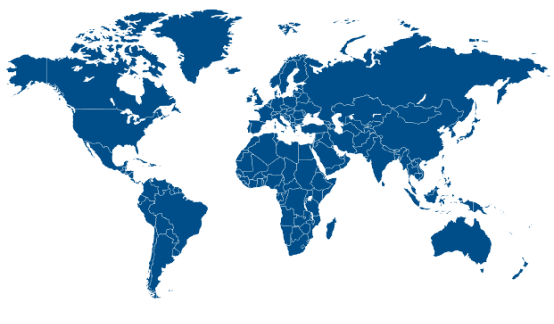 Schengen zone countries (ETIAS countries)
Austria

Belgium

Czech Republic

Denmark

Estonia

Finland

France

Germany

Greece

Hungary

Iceland

Italy

Latvia

Liechtenstein

Lithuania

Luxembourg

Malta

Netherlands

Norway

Poland

Portugal

Slovakia

Slovenia

Sweden

Spain

Switzerland
EU members without ETIAS agreement so far
Bulgaria

Croatia

Cyprus

Ireland

Romania

Monaco

San Marino

Vatican
NOTE: Since the Schengen Area does not include several countries like Bulgaria, Romania, and Croatia, they have their travel authorization regulations.
ETIAS is not a visa for students or workers. It represents a travel authorization allowing visits to Schengen countries for business, medical, or touristic reasons. Third-country citizens who look forward to studying, working, living, or spending more than 90 days in the host country will have to apply for a respective visa.
European Union citizens do not need ETIAS to visit the Schengen Area. They can do so using their passport or national identity cards. Hence, they are exempt from the ETIAS program.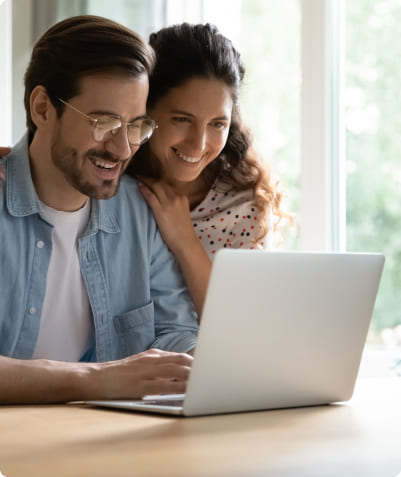 All travelers who want to travel to Europe via the Schengen Area will be able to access the visa waiver, ETIAS online. To obtain a travel permit, travelers must meet all ETIAS requirements and eligibility criteria. To apply online for ETIAS applicants must have a valid passport and an email address.
They also need to have a debit/credit card to pay the application fee.
These are the basic ETIAS requirements to apply for the European visa waiver.
ETIAS applications only require basic biographical information, including full name, birth date, and country of residence. The applicant must provide details of their passport when completing the ETIAS form. There will be security and health questions at the end of the process.
Most applications can be processed in minutes. Each application is checked against a variety of security databases. These databases include SIS, VIS and EUROPOL data. Interpol is another example. ETIAS travel authorization has its own screening rules and watchlist. After an applicant has submitted a revised application, he or she will receive a confirmation message containing the travel authorization to the email address that was provided.
ETIAS be used for business, transit or tourism travel. It can also be used to waive visa requirements for students taking short-term courses with stays up to 90 days. The traveler should apply for ETIAS before the start of the trip. It is a simple only application form. Traveler from "ETIAS Eligible Countries" should not try to enter the Schengen Area with a valid ETIAS visa. The validity of the ETIAS will be checked by the airline prior to boarding any flight to an ETIAS country.

When will ETIAS will be mandatory?
The European Commission announced that the ETIAS travel authorization program will be become a mandatory requirement by end of 2024, more specifically in November. The launch of the system was postponed several times since 2020. The reason behind this is that apart from the time that it takes to develop a flawless digital travel authorization system, the Schengen member countries should also finilize bilateral and multilateral agreements with other governments and organizations. This includes airline associations, as well.
The governments of both involved parties (Schengen and visa-exempt states) should also communicate the planned implementation of the visa waiver program to their nationals. The miscommunication may result in undesirable consequences such as people getting banned at the border checks or getting scammed by fraudulent application providers. 
Schengen region should also make sure to provide several assistance measures for the new digital application program including the official website, call center, Frequently Asked Questions (FAQ), email help desk, etc. There may also be a 24/7 support line and an entry operations center.
Citizens of the "ETIAS Eligible Countries" can continue to travel to the "ETIAS Countries" without having to apply for ETIAS until the program becomes operational. Once travel authorization is mandatory, only approved travelers will be allowed to enter the "ETIAS Countries".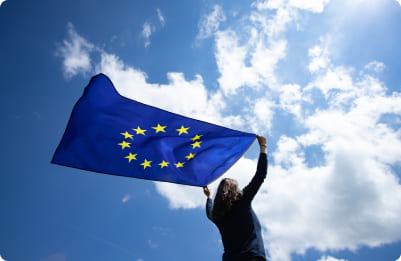 Get notified when ETIAS becomes mandatory
Check the latest news about travel requirements in Europe
Many visa waiver systems deny certain applications. ETIAS will be no exception. Some of the travel authorization requests will be rejected.
If there are any problems with an ETIAS application, it can be denied.
Reasons for ETIAS application rejections include:
• The applicant is a high-risk epidemic risk
• A person applying is one for whom there is an alert in SIS database that may prevent them from entering or staying
• The applicant fails within the given deadline to respond to a request to provide extra information or documentation.


• An applicant does not attend an interview if required
• The applicant has applied for a travel document that was reported as stolen, misappropriated, or invalidated by the Schengen Information System – SIS II.
• The Schengen Area citizens and travelers are at risk from the applicant.
• The applicant is a potential danger to illegal immigration
If there are serious and reasonable doubts as to the authenticity of the information and supporting documents provided by the applicant, a travel authorization can be denied.
What happens if my ETIAS request is denied?
Within minutes of submitting the application, you'll receive a reply on the status of ETIAS. Congratulations if your application is approved! You will receive the denial message if it is not approved. You will receive a denial message with a reason why your ETIAS application was rejected. Appeal this decision, or use the denial reason to amend your application and submit again.
Why visa waivers are important
Visa waivers are important in the sense that they provide a lot of benefits to the citizens of different countries. They help people to travel and work in many different countries with ease.
Visa waivers allow people to travel without having to apply for a visa beforehand. This is beneficial because it saves a lot of time and money.
In some cases, visa waiver programs have been implemented as part of economic development.
Countries like Japan, Taiwan, South Korea and Singapore have all implemented visa waiver programs as part of their economic development strategies.
But, some regions like Europe and the United States adopted travel authorization systems for safety. Visa waiver programs have been around for decades, but it wasn't until the 9/11 attacks that they became a necessity.
Visa Waivers and Security
The 9/11 Commission found that there were over 3,000 people who entered the United States on visas but never showed up for their scheduled flight or visa interview. These people were able to enter the US because of loopholes in the vetting process and a lack of intelligence sharing between countries.
Europe decided to improve its border security by inventing ETIAS travel authorization. ETIAS checks the background of applicants. It decides if the applicant poses any threat to the community. All this is done with the help of different security databases.
To sum up, the benefits of visa waivers are:
– Lowering barriers of entry
– Lessening administrative costs
– Providing an opportunity for increased mobility
– Increasing border security and border management efficiency
– Combating the illegal immigration and crime rates
How do I appeal an ETIAS rejection?
If a rejected applicant is not satisfied with the decision, he/she can appeal it. The ETIAS National Unit of a Member State responsible for rejecting a applicant should explain the appeal procedure to them.
What is the purpose of the ETIAS visa?
A valid travel authorization will be a condition for entry to the Schengen area. The ETIAS will be in place in 2024. It will prescreen visa-exempt travelers to determine if they pose a security, illegal immigration, or epidemic risk. The ETIAS application form must be completed by travelers before they travel. It will include a variety of personal details, including education and occupation.
This system is very similar to the U.S. Electronic System for Travel Authorizations (ESTA). If the ETIAS application file doesn't trigger any "hits", the travel authorization will automatically be issued. If there is a hit to the data in the related information system, the ETIAS Central Unit verifies the application and forwards it to the appropriate ETIAS National Unit for manual processing. ETIAS travel authorizations are valid for three years after approval or until expiration of the travel document used in the application. The ETIAS national unit has the right to approve or deny a travel authorization.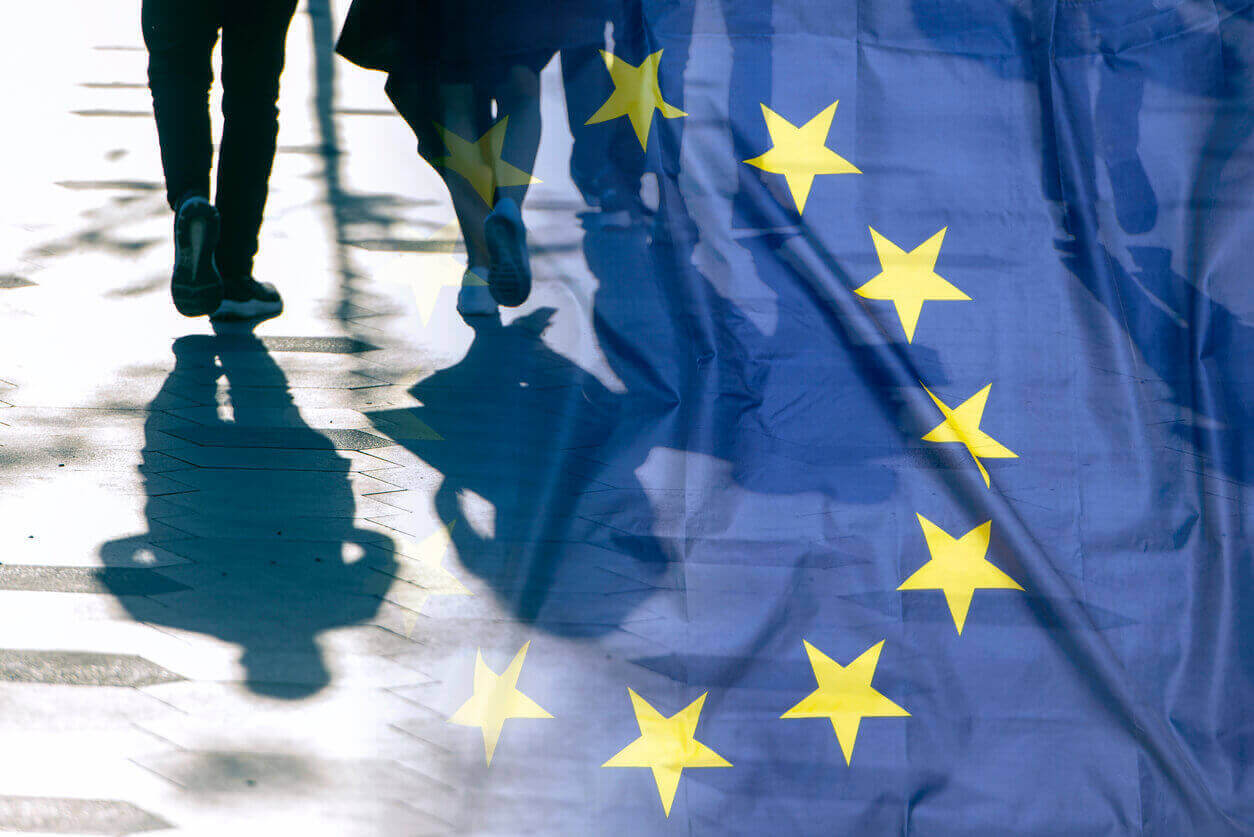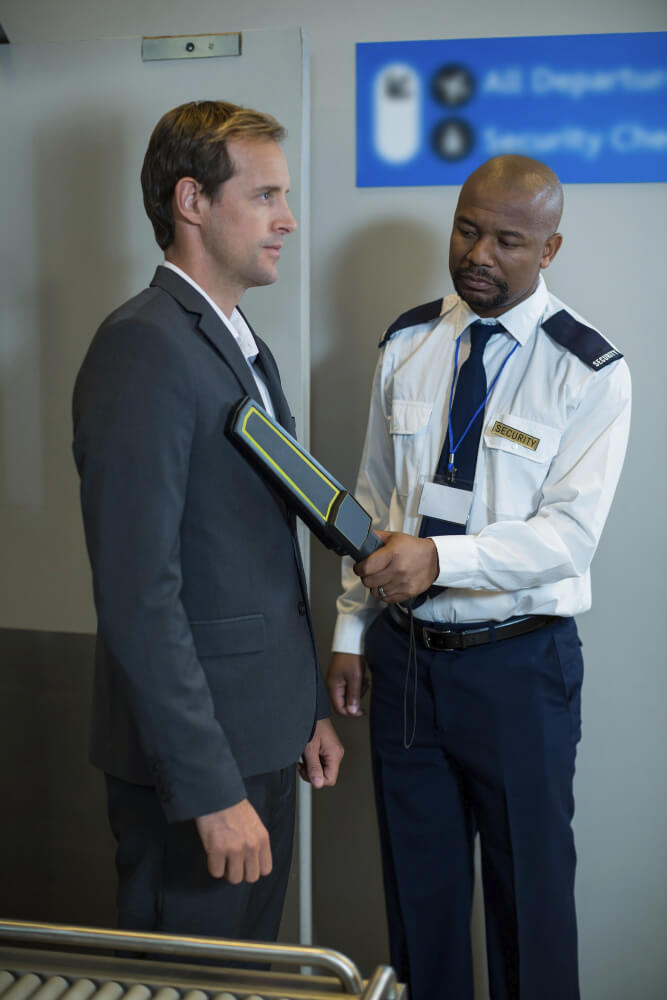 The ETIAS regulation is subject to many controversies. The Regulation not-so-clearly defines the grounds for refusing (Security and illegal immigration, high epidemic risks).
The Regulation has the most precise definition of a "public health risk" among all three grounds for refusing. The ETIAS regulation refers specifically to the Schengen Borders Code definition of diseases with epidemic potential, as defined by the International Health Regulations (World Health Organization). These diseases can pose a threat to the public's health. According to the ETIAS Regulation, these diseases are considered a public health risk.
For the two other categories, however, this reference and clarification have not been made. It is especially difficult to justify an illegal immigration risk as a reason for refusing admission.
ETIAS visa screening rules were developed second to identify visa-exempt travelers who may pose a security, irregular migration, or epidemic threat. Profiling is a process that uses an algorithm to compare the data in the application file with the ETIAS Central Unit's risk indicators. The ETIAS Central Unit will soon elaborate on the risk indicators. They include information about a person's age and sex, gender, nationality, city of residence, education level, and occupation.
Given the potential consequences of this type of profiling on individuals, such as refusal to travel authorization, legal and ethical concerns arise. The European Data Protection Supervisor (EDPS), for instance, has expressed concern about the generalization and uncertainty surrounding the accuracy and correctness of predicted behavior. It also warns against linking a set risk indicators to specific features when profiling is used. The EDPS also expressed concern about interference with fundamental rights under the EU Charger.
A recent case in which the Netherlands distributed visas incorrectly to criminally involved persons demonstrates the dangers of dependence on automated processing and algorithms. This was due to an error in the software upgrade. This was discovered by manual follow-up.
The ETIAS system will also include an ETIAS watchlist that lists people suspected of being involved in terrorist acts or other criminal offenses. The ETIAS watchlist can also include persons who are likely or likely to commit terrorist offences or other serious criminal offenses.
Europol and Member States can add or remove individuals from the ETIAS list. A person who is added to the ETIAS watchlist runs the risk of being denied entry into the EU. Although the regulation doesn't provide for an independent body to monitor the implementation of ETIAS watchlists, it states that Europol as well as the Member States are responsible for maintaining the watchlist current. This raises questions about the monitoring standards for adding or removing someone from ETIAS' watchlist.
The ETIAS regulation does not explain the ETIAS watchlist's added value in comparison to other UN sanction regimes or watchlists. Interviews revealed that countries and Europol would find it easier to add or remove people from the watchlist due to the wide range of reasons. This would highlight the need to monitor objectively the operation and implementation of ETIAS watchlist.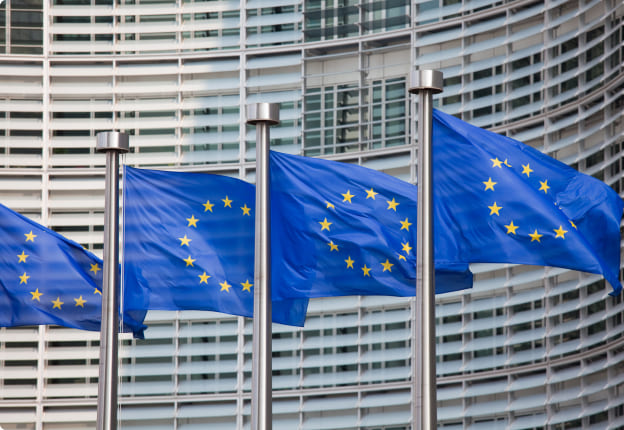 A multiple entry visa is a specific type of travel authorization that allows visitors to enter a country numerous times during the visa's validity period. This visa type is particularly beneficial for frequent travelers, eliminating the need for repeated visa applications and providing increased flexibility for travel plans.
A multiple entry visa is a specific type of travel authorization that allows visitors to enter a country numerous times during the visa's validity period. This visa type is particularly beneficial for frequent travelers, eliminating the need for repeated visa applications and providing increased flexibility for travel plans.
European travel has long been a favorite among wanderlust seekers, drawing millions of visitors each year to its enchanting landscapes and historic cities.