ETIAS Visa waiver for Americans
Learn more about the EU and ETIAS travel authorization

Get notified when ETIAS is mandatory


Start ETIAS Application online


Receive ETIAS confirmation


European Travel Authorization Requirements for US Citizens
US citizens who travel to Europe shortly will need to apply for an ETIAS visa waiver. ETIAS is the new authorization that allows them to travel to Europe. It will be effective by 2023. Like other countries and regions around the globe, Europe has recently taken steps to increase its security to prevent further illegal immigration and terrorist attacks. All Americans who travel to Europe in the Schengen by 2023 will need an ETIAS.
ETIAS allows travel to all Schengen countries for short stays within its validity. The Schengen Area includes 22 countries of the European Union, such as France, Germany, Spain, Italy, Germany, and Sweden. It also contains four non-EU nations: Iceland, Lichtenstein, and Norway.
Schengen Visa Requirements for US Citizens
To get approval for the Schengen visa, you must attend a consular appointment. You will need the following documents:
• A completed Schengen Europe visa application form
• Originals of any Schengen permits previously issued
• Valid US passport with at least two blank pages
• All accommodation reservations made by the traveler for their stay
• Round-trip tickets or tickets to an alternative destination
• You can prove that you have sufficient financial resources to pay for your stay in Europe
• Insurance that covers travel to the Schengen Area for medical treatment
• Photograph of the traveler taken on a white background, in a recent passport-sized photo
American citizens applying for Schengen visas must submit their application at least 15 days before the date they intend to enter Europe. This will allow enough time to process the visa.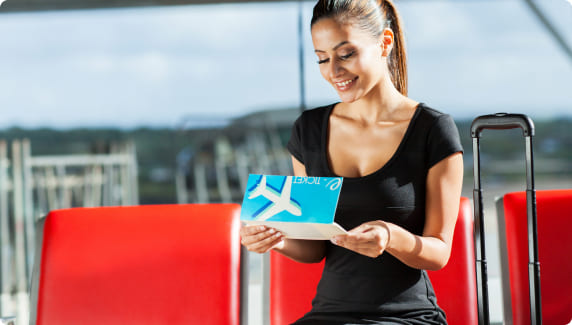 Schengen visa for US citizens
The United States is a visa-exempt country for Europe, which means that Americans do not require a visa to enter the Schengen Area during short stays of up to 90 days. To stay for less than 90 days in Schengen countries, citizens will need to apply for a Europe visa waiver starting in 2023. ETIAS allows travel to all Schengen countries during its 3-year validity, so you don't need to use it for each trip. American citizens who plan to remain in Europe for extended periods or other reasons than those allowed by ETIAS will need to apply for Schengen visas. A Schengen visa to Europe can be granted for a single, multiple, or double entry. A Schengen permit for Europe is not issued for ETIAS. Applicants must apply in person at the embassy or consulate of the Schengen country they are interested in visiting.

Get notified when ETIAS becomes mandatory
Check the latest news about travel requirements in Europe

These countries will require an ETIAS visa waiver upon their arrival on their territory.
Austria

Belgium

Czech Republic

Denmark

Estonia

Finland

France

Germany

Greece

Hungary

Iceland

Italy

Latvia

Liechtenstein

Lithuania

Luxembourg

Malta

Netherlands

Norway

Poland

Portugal

Slovakia

Slovenia

Sweden

Spain

Switzerland
Bulgaria

Croatia

Cyprus

Ireland

Romania

Monaco

San Marino

Vatican

US and EU travel agreements
The United States of America has bilateral visa waiver agreements with many EU countries. These agreements allow US passport holders to stay beyond the Schengen 90-day limit for a specific period.
Below are the Schengen Area countries with bilateral visa-waiver and reciprocal agreements with America. Also, the maximum permissible stay time in each case.
• Italy (3 months)
• Belgium (3 months)
• Denmark (3 months)
• The Netherlands (90 days)
• Hungary (90 days)
• France (90 days)
• Spain (90 days)
• Latvia (90 days in half a year)
• Portugal (60 days)

US passport holders who use one of these visa waiver bilateral arrangements must leave the Schengen Area from that specific EU country. It must fly to a third country or transit at a non-Schengen international airport upon departure.
It is not permissible to travel freely within Europe under bilateral agreements. Additionally, US travelers must remain in the EU Member State where they are staying. They will require an ETIAS to do this.
In bilateral agreements between the United States of America and European Union member states, changes are possible.
Duration of stays in EU for US travelers
For periods less than 90 days, the US currently has no visa waiver to Europe. The condition will change at the end of 2023 when Americans traveling to Europe from the United States will need an ETIAS visa waiver to travel to any Schengen country for short stays.
ETIAS visa waivers for Americans are multiple-entry travel authorizations that can be used for up to 3 years starting at the approval, given that the passport does not expire by that time.
ETIAS allows travel to Schengen countries in short-term stays for business, tourism, medical treatment, or transit purposes. ETIAS allows a maximum stay of 90 days in any Schengen country. American citizens must apply for a Schengen visa at an embassy or consulate if they wish to stay longer or for other reasons.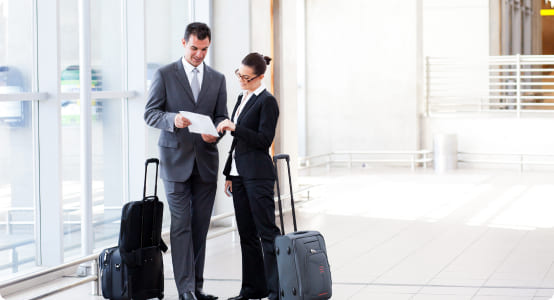 Europe travel requirements for US citizens
The ETIAS waiver for Americans will require US citizens to have a passport, a credit card or debit card to pay ETIAS fees, and an email address. These are the essential ETIAS requirements that US citizens must have at all times when applying for the Europe visa waiver. Applicants could lose their applications if they don't have the proper travel documents.
ETIAS applicants need to ensure that their passport is valid for at least three months beyond the intended stay period. Passports older than ten years may not be accepted for travel documents.
Dual nationality applicants, or those with multiple passports, must use the same passport for the ETIAS application and the Schengen Area travel documents. The ETIAS will electronically link to a passport.
It is mandatory to provide an email address to obtain a copy of the approved ETIAS when applying for an electronic visa waiver for Europe. Since an approved ETIAS can be electronically linked to a traveler's passport, printing a copy of the visa waiver is not required. However, travelers are advised to bring a copy to Europe in any issues with the electronic system.
How to apply for ETIAS in the US?
US citizens may apply online for an ETIAS. It will take approximately 20 minutes to complete the enrolment process. This is similar to the ESTA process for citizens eligible to travel to the US. Applicants must complete the online application form with their contact information and passport information. You will have to provide:
• Name and surname
• Nationality
• Date, country, and place of birth
• Current address
• Phone number
• Email address
• Passport number
• Expiry/issue date of passport

• Expiry/issue date of passport
This allows European immigration and customs officials to pre-screen all travelers and verify their status before allowing them to enter or board a flight. It also helps identify potential threats and improve security measures in the Schengen Area.
The European Union Agency for the Operational Management of Large-Scale IT Systems (Area of Freedom, Security, and Justice) pre-screens all information submitted on the Europe visa waiver request. EU-LISA manages the ETIAS system and checks applications against security databases such as VIS, SIS (shared European databank to identify suspect criminals, missing persons, and stolen assets), and EURODAC (fingerprint databank).

To submit an ETIAS visa waiver request, you will need to answer specific security questions. These include:
• Criminal history
• History of employment
• Use of drugs
• Trafficking in people
• Travel to conflict zones before you travel
• Information about European travel in the past

Applicants will travel to Europe with an approved ETIAS visa waiver. After answering all security questions, a traveler must complete the ETIAS application form. The ETIAS fee must then be paid using a debit or credit card. After the payment of the travel authorization for Europe, the application is completed, and Officials will email the applicant the confirmation for the ETIAS Visa waiver.

ETIAS requirements for US citizens
It is important to note that every US citizen will need an ETIAS to travel to Europe after 2023. All children below 18 years old must submit an individual visa waiver application for Europe. While parents or legal guardians can submit a European visa waiver application for a minor, every child must have an approved ETIAS.
Important to remember that approval of an ETIAS is not a guarantee of entry to Europe. It merely allows the holder to travel to Schengen country. An immigration officer at Schengen border controls will make the final admission decision. A Schengen border control officer may ask the traveler to show evidence that they are not planning to stay longer than the allowed ETIAS period. You may be asked to present the following:
• Tickets to an Onward Destination or return flight tickets to the United States
• Photo ID of proof of travel insurance
• Proof of sufficient funds to pay for the stay

Other restrictions and regulations that will apply to travel to Europe from the USA include the right to carry weapons and the ability to import and export large amounts of tobacco, alcohol, or perfume.
It is important to remember that an ETIAS can be revoked if the conditions for issuing the visa waiver to Europe are not met. The application can be annulled if there is a reason for believing that traveler obtained the visa waiver through misleading or fraudulent information. It is essential to verify that all information on the ETIAS form has been correct before submitting your application. Even minor errors could result in the cancellation of an ETIAS.
Suppose a travel document was used to fill the original application. In that case, a traveler whose passport has expired during the validity period of the ETIAS must submit a new application from the United States for a European visa waiver.
FAQs on ETIAS requirements for US citizens
US citizens will need ETIAS from 2023. However, ETIAS will not be mandatory for the first 6 months after the launch of the system. After 6-month transition period is over all US citizens will have to fill in the online ETIAS application, pay the application fee and get approved before traveling to Europe.
US citizens need a valid passport, proof of sufficient funds for traveling, tickets and reservation documents, and a medical insurance. Some countries will require vaccination certificates, as well. From 2023 onwards, US citizens will also need an ETIAS travel authorization to enter the Schengen Area.